"THESE DO IT ALL!! Not to mention there are no laces to tie, yet they are still adjustable! Just hands down the best pair of young toddler shoes on the market. If you have been non the fence, just buy them!!!!"
-Addy
Lightweight, classic, lace-up boot in knit. It's a slip-on that stays on everywhere—from library to grandmas to nap time. It'll be your everyday go to. 
DETAILS & CARE
Machine washable. Simply air dry.
Easy slide clasp closure

Thin cushion insole

Vegan leather spine with logo emboss

Natural rubber sole

Sustainably made

Non-toxic
Indoor & outdoor
Walkers & prewalkers
Slip-on & stay-on
Customer Reviews
01/05/2022
Finnley R.

United States
Even better in person
Absolutely adore these booties! They go with everything and are so comfy. Highly recommend:)
12/01/2021
Hannah

United States
What I was looking for!
These booties were just what I was looking for, something my daughter could wear easily all day long while crawling and learning to walk. They are well made and look great with everything, plus my husband loves that there aren't laces to deal with. Thank you for making a sustainable shoe option that meets the needs of busy parents!
11/22/2021
Ansley

United States
Cute but not practical
These booties are very cute and I wanted to love them but unfortunately the first time my baby wore them the string broke. The clasps also do not work very well and they easily fall off my babies feet which is what I was trying to avoid.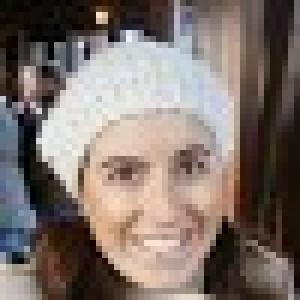 SF
11/05/2021
Samantha F.

United States
Cute and functional!
These booties are well-made and are easy to take on and off, yet they stay on! They are extremely flexible, with a sole that is healthy for little ones learning to walk. I will probably buy another pair in a different color.
10/28/2021
Angelica D.

United States
Take My Money
Not only do I love these shoes but my baby absolutely loves these! She walks so good in these compared to her other regular tennis shoes. Definitely going to continue buying Harts Booties!!!
10/12/2021
Alison C.

United States
On Repeat
We love love love our Harts! We had to order a new size bc my son has grown but, they are super comfy and easy to put on him. They are also very stylish - turn lots of heads in the park :).
09/29/2021
Maria

United States
Hoping for Larger Sizes!
My little guy is just over 11 months old but is big for his age--sadly we are now too big for these bootees and we are so sad! Please make larger sizes!
09/23/2021
Jennie A.

United States
Please make larger sizes!
We loved our bootees but have outgrown the largest size, please make larger sizes soon!!! ☺️
09/20/2021
Shandi H.

United States
LOVE LOVE LOVE THESE BOOTS!!
This is the third pair we've bought! They are so easy to slip on and off, they STAY ON, and they are cuter than cute! Will now be giving these as baby gifts to all of our friends - they're the best!
08/28/2021
Erin B.

United States
Forever costumer!
We absolutely love are booties! Great costumer service and very high quality! We get tons of compliments every time we go out!
So happy to hear it! Thank you Erin.
08/10/2021
Hope G.

United States
Perfect Slip-ons
These are stylish yet no unnecessary bulk for a little developing foot. Our little one is near his first steps, so these will be great for allowing his foot to bend and grip while still offering protection from rough things on the ground. We've used them in hot weather and can easily add a sock for upcoming cool weather. Easy to throw in the washing machine.
08/05/2021
Jes P.

United States
Cuuuute
So cute. Definitely SIZE up as they can be a little hard to get on but they stay on and baby loves them. Wash great. People comment on them non-stop. Perfect shoe for pre walkers who want to explore the floor while out of the house.
05/02/2021
April D.

United States
Park Boss-Tan
I had agreat experience with my purchase. Initially, I ordered the wrong size. Doing the exchange was SO easy and fast. The service and booties are awesome! I highly recommend!
04/12/2021
Addy

United States
Finally!!
I don't normally write reviews, but these deserve one! I have a 16 month who is constantly in the move and loves to play outside. I have gone through so many pairs of shoes trying to find something that checked every box: flexible sole, washable, can be worn outside, and still looks just as cute with all of her boutique-style outfits as a pair of Mary Janes or moccasins. Up until now we were in piper finn, but the laces were always coming untied and they were hard to clean. And I liked skidders, but they didn't match any of her outfits and had a hard time staying up. BUT THESE DO IT ALL!! Not to mention there are no laces to tie, yet they are still adjustable! Just hands down the best pair of young toddler shoes on the market. If you have been non the fence, just buy them!!!!
03/31/2021
Bashie K.

United States
Perfect shoe for new walkers!
These are the best bootees for your littles feet, cute, comfy and washable!
12/13/2020
Megan E.

US
We love Harts!
My infant son has chubby ankles and feet. It's so hard to find shoes big enough to fit his ankles that aren't too long for his feet. The easily adjustable and stretchy Harts Bootees are perfect for him!
12/08/2020
Brittany

US
Best shoes!!
Oh my, we LOVE these booties! They are the best baby shoes we have had and are so stylish too!
12/08/2020
Julia R.

US
Just what I was looking for!
They fit like socks and my baby has never pulled them off his feet once. They also seem to be providing the exact amount of soft support he needs while he's learning to cruise around!
12/04/2020
Kirsten V.

US
Super cute!
Really impressed! Great shoe, great material, so excited for my daughter to wear them. Especially loved the Bible verse in the bottom on the box... really a beautiful touch from a company. Knowing what you stand for.
11/09/2020
Bruchy M.

US
Its the cutest thing ever
Its the cutest thing ever I just wish it would come in black as well